CERTIFIED AND QUALIFIED INSTRUCTORS
Centrale Scuola Sci e Snowboard conta 98 maestri, specializzati in 7 discipline diverse, che parlano 8 lingue.
Vuoi incontrarli? Conoscili tutti!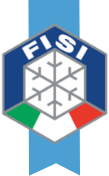 DIFFIDATE
DALLE IMITAZIONI
I nostri maestri sono certificati e qualificati
Presso la nostra scuola troverete solo maestri competenti e certificati secondo le normative vigenti, ogni maestro oltre all'abilitazione dispone delle certificazioni delle specializzazioni che attestano la propria idoneità all'insegnamento.
Ricordatevi che "Non basta essere dei buoni sciatori per poter insegnare".
8 DIFFERENT LANGUAGES SPOKEN
For every need and every nationality!
| | |
| --- | --- |
| • ITALIAN | • DANISH |
| • ENGLISH | • GERMAN |
| • RUSSIAN | • POLACCO |
| • SPANISH | • FRENCH |
SPECIALIZZATI IN 7 DISCIPLINE
Qualunque sia la disciplina che vuoi imparare o migliorare, troverai un team ricco di professionisti in grado di soddisfare ogni tua esigenza.

SCI • SNOWBOARD • TELEMARK • FREERIDE • FREESTYLE • SCI DI FONDO • SCI ALPINO